The workshop is built to emphasize designing together and recognizing what we have to offer to each other. One serendipitous thing that the previous year has brought is the ability to unite in digital spaces in ways that wouldn't have been possible before. Utilizing the collaborative nature of Figma as a design tool, each person was equipped with the tools to create, including those who were first time users. Everyone is a designer and everyone is welcome.

A garden can only bloom if its needs are met—with water, sunlight, nutrients—but most importantly, collective care. Only then can a garden provide the abundance of its crop and fruits. Our workshop critiques the increasingly individualistic art & design culture and to create a space of collective care vital for our growth and healing, not only as designers but as also people.
Although design is considered a "creative" practice, it is still tied to capitalism just like any other industry and it's even more apparent with the rise of large corporations and tech companies. Design doesn't exist in the vacuum and has been shaped by neoliberalism; the overemphasis on the lone genius designer and constant tension of competition fosters an environment of isolation rather than connectivity. We hope to offer a glimpse of what taking a step outside of that might look like.
View workshop Figma
here
Workshop Are.na channel
Organized in collaboration with Nina Jun Yuchi.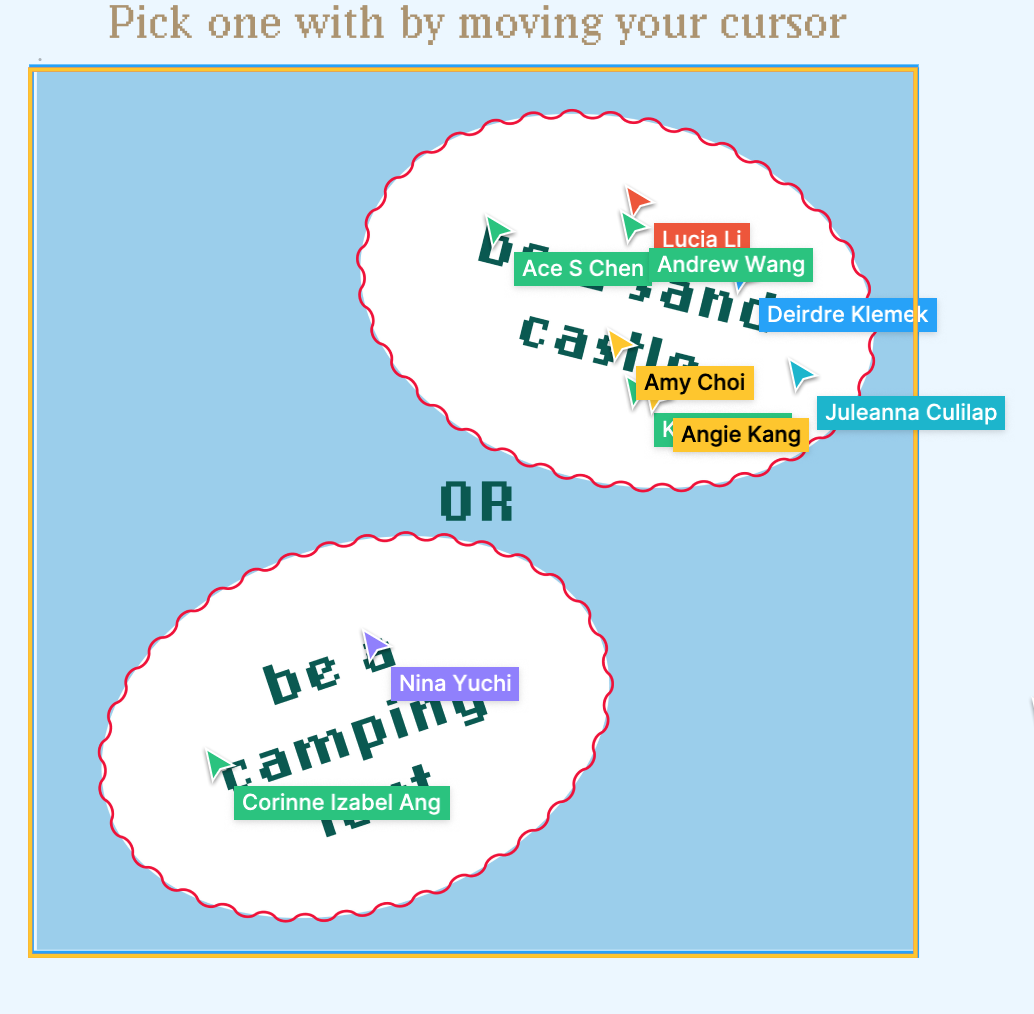 Asset Mapping: Taking the metaphor of community as a garden, we invited each person to plant a flower in our garden beds with a skill (doesn't have to be art or design related) they can offer.




Making: This is a printed artifact of our collaboration but so much happened during its creation. We talked about design and colonialism. We had conversations within and outside of the tiles. There was a showcase of Neopets. We connected through social media. Created memes. Debated about sleeping with socks on. Appreciated each other's cats. The list goes on.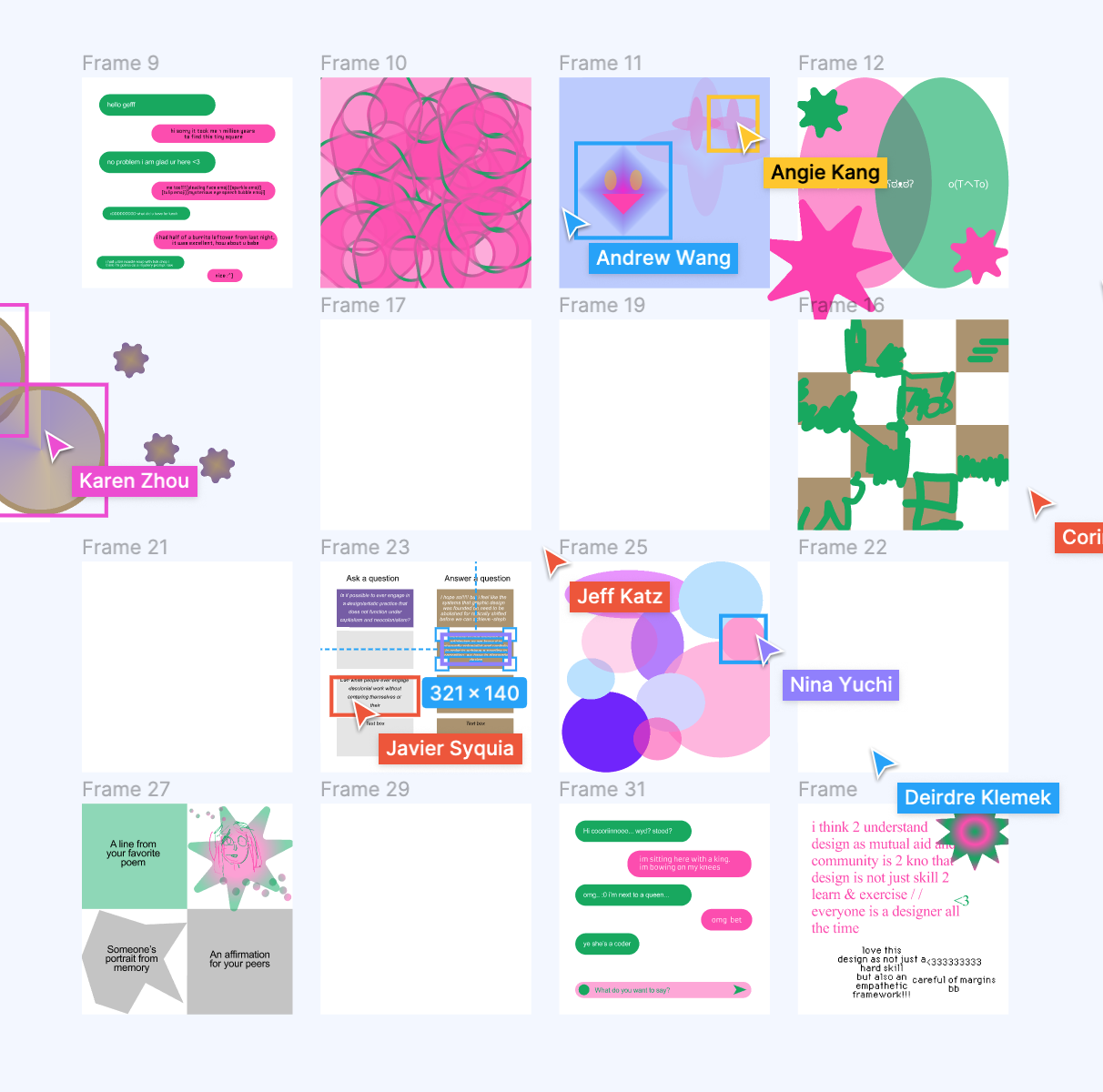 Installation for RISD Graphic Design's Hallway Residency. On view from from May 25 to June 5, 2021.