During my time at The New Yorker, I've commissioned 200+ illustrations. Select pages and spreads that I've art directed, mainly for Goings On About Town, Shouts,& Critics sections.






───── ⋆⋅☆⋅⋆ ─────

Each season, the Goings On About Town has an expanded section for previews of happenings for the upcoming months. One illustrator does all the illustrations for all the spotlights.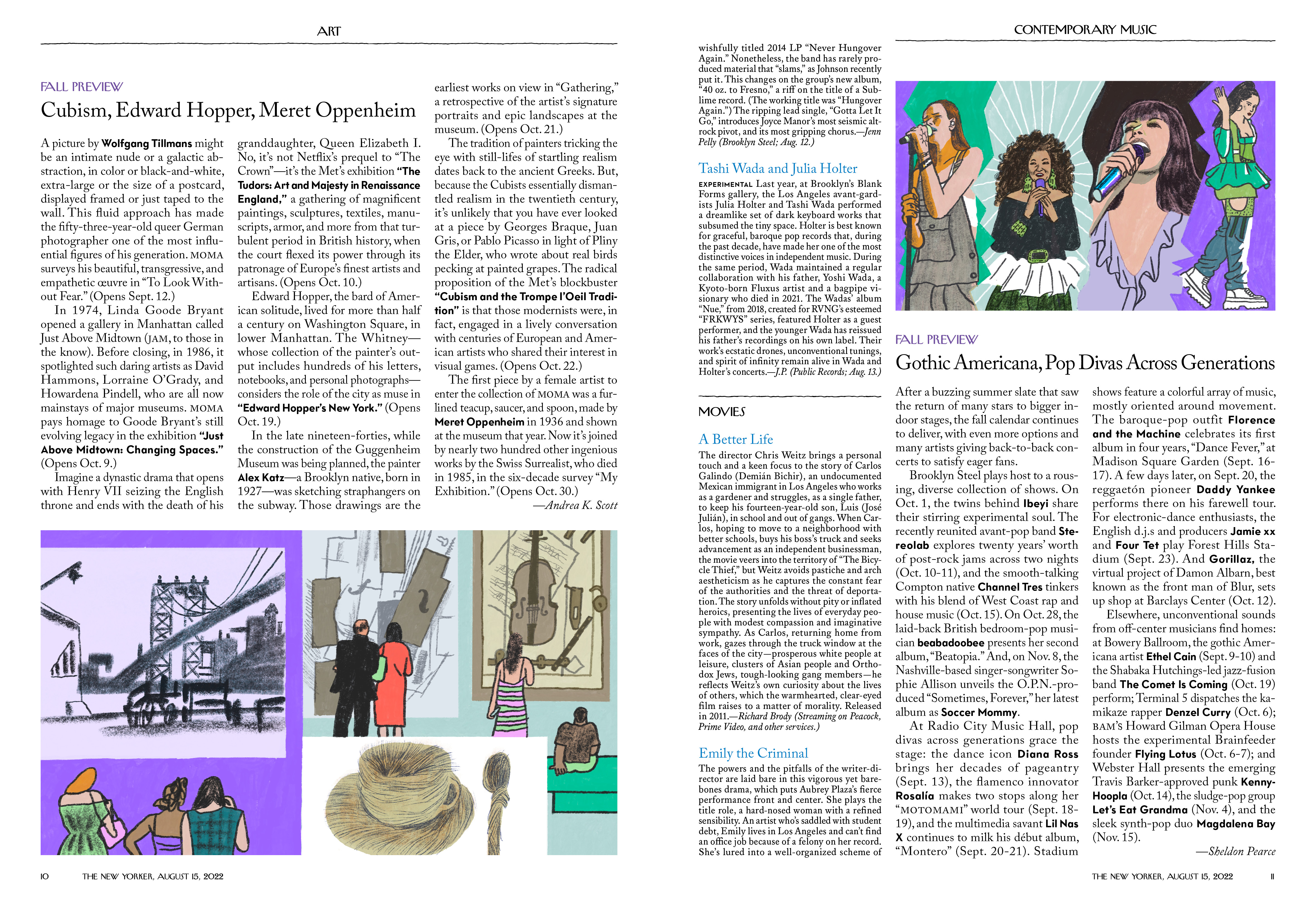 ───── ⋆⋅☆⋅⋆ ─────

The coverflap is half of the cover in newstand copies with blurbs about the stories inside each issue. These are some that I've designed.